Railing Design and Installation
Below methods only for your info, you need not follow this if you have more perfect blue print for installing and assembling.
Design
Fig 1-Fig 3 show several typical railing. For different design, there are several kinds of PERTH® WPC lumbers, post caps and post skirts (see Fig.4) which can be chosen.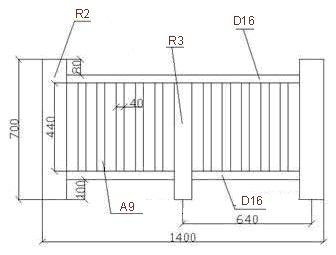 Fig.1 Design drawing A of WPC railing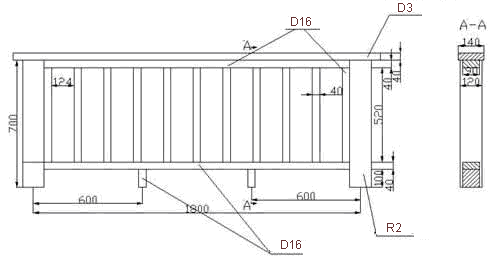 Fig.2 Design drawing B of WPC railing
Because of the specialty of WPC, please give your attention to the ways below when you design or assemble the railings.

1. The height of the railing should not exceed 1.1 m , and the distance between the center and the center of the main posts should not exceed 1.86 m .

2. Maximum joint spacing is 65cm on-center.

3. For designing A and B, the maximum baluster spacing is 130 mm .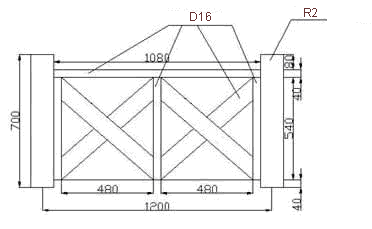 Fig.3 Design drawing C of WPC railing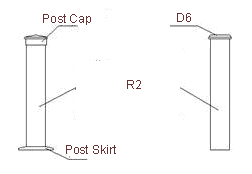 Fig.3 Post cap and post skirt
Installing
When installing WPC railing, standard woodworking mechanical fastener may be used, such as nails, screws, tenon or other metal fasters.
Assembling
1. S tainless steel or nickel-plated nails or screws are highly recommended to take full advantage of the durability of PERTH® WPC lumber.

2. More force is required to drive a nail into PERTH® WPC lumber than regular wood. Hold nail while hammering until it is driven 1.5cm to 2cm . Hitting a nail with full force when it is not driven in may cause it to fly out. Nail guns work very well with PERTH® WPC lumber.

3. For cold weather installations or when using wood screws or lag bolts, pre-drilling may be necessary. Do not drill holes any larger than 3/4 of the screw/bolt diameter.

4. Most screws will cause PERTH®WPC lumber to"mushroom" up over the screw head. Simply tap down with a hammer to hide the fastener or pre-drill to reduce the "mushroom"effect.

Fixing
The main way of fixing the railing to the ground is fixing the post to the ground.

1. For soft ground like soil, dig a hole and put the post into it, and then cast

2. For hard ground like stone or brick, weld a square steel bar with a metal basement, and then faster the meta basement to the ground with expansion screw, and at the last, insert the post into the square steel bar through the hole in the post. Usually, the height of the square steel is 15 -20cm .

3. For trestle bridge, faster the posts to the steel structure of the bridge with screw bolt.